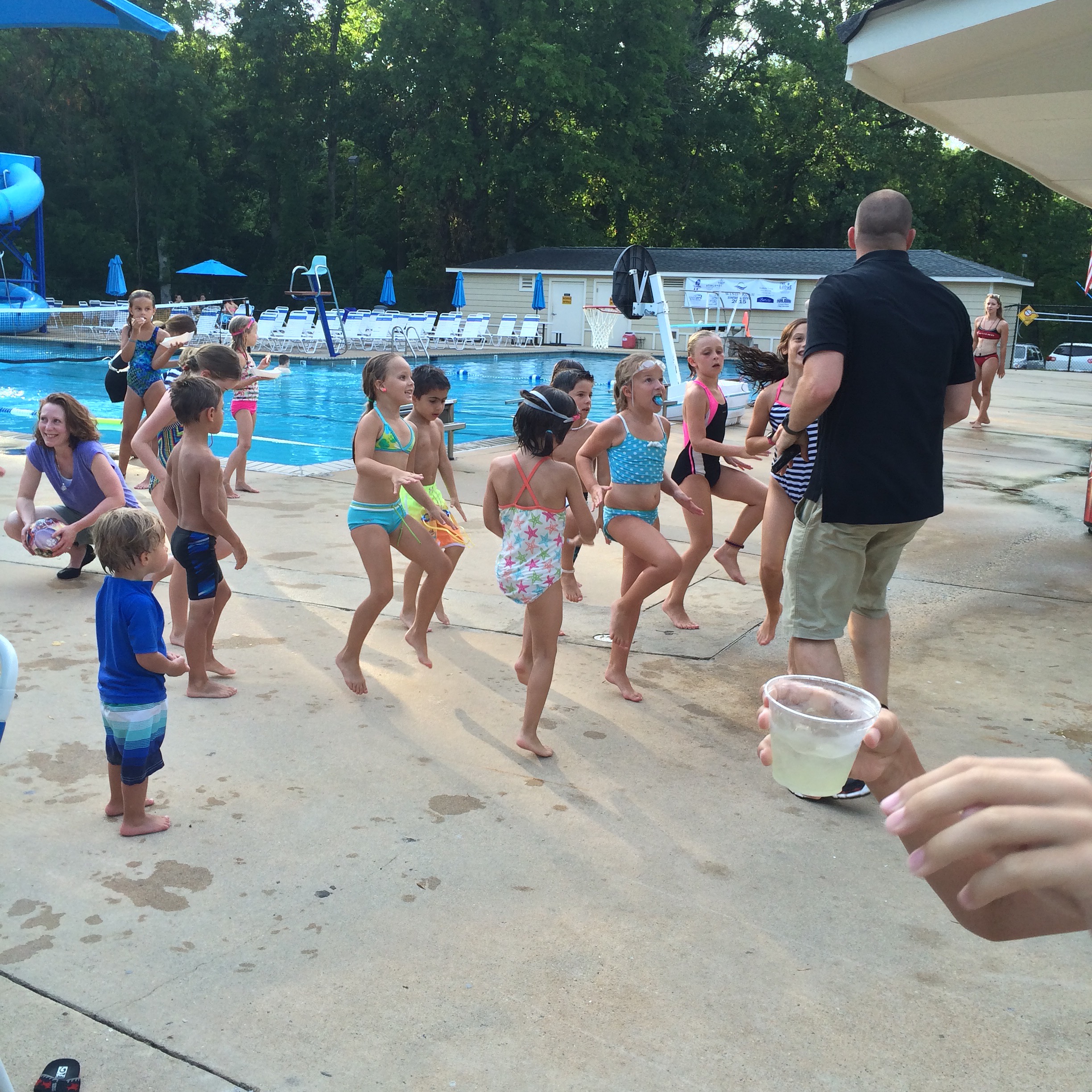 Pool Parties
Windyrush Parties are $75.00 for 15 attendees. If you have more than 15 the fee is $5.00 per person. Parties include two reserved tables and chairs under the tent. Parties need to be requested at least 7 days in advance along with advanced payment. Parties are based on a first come first serve basis. Windyrush will allow two parties to take place at the same time except for Friday evening and Sundays when one is allowed. If you are planning something special at your party, you will need to have approval from the Windyrush Board of Directors. No outside entertainment will be allowed. Pool form requests are available at the pool house or you may print one from the link below. If you have any questions about reserving your space please contact our pool manager at 704-542-9645.
Pool Parties!
If you have questions about pool parties or would like to reserve a pool party time please contact events@swimclubmanagement.com
Masters' Swim
Every Monday, Wednesday, and Friday 6:00am-8:00am beginning in June.
Masters Swim is adult lap swim. You may come anytime between 6am and 8am, there isn't a fee for members. Guests are $5.00. Guests must be accompanied by a Member.