Board Notes
---
This year's Annual Membership Meeting will take place on Sunday, November 12 at 5:30pm. This year's meeting will be held at Good Shepherd Presbyterian Church located on Rea Road. At this meeting the membership will be electing 5 board members. Members have 1 vote per family. The positions up for re-election this year are Vice president, Treasurer and three at-large positions (socials, ladies tennis representative and pool/grounds). Current board members, Ed Riesmeyer is running for Vice president, Philip Prince, Treasurer, Dave McDonald at-large socials, Mark Wilson at-large pool/grounds, and ladies tennis representative Mindy Merchant. Four of the board nominees of the five openings are running unopposed. The nominating committee approved the following below applicants. Board officers' will serve a two-year term, attend monthly meetings and have a membership dues benefit after serving one year. Please plan to attend this informational meeting and elect this year's Board of Directors.
Board Member Nominees
Vice President, Ed Riesmeyer
Treasurer, Philip Prince
At-large socials, Dave McDonald
At-large pool/grounds, Mark Wilson
At-large ladies tennis,Mindy Merchant
*If you are unable to attend this year's meeting but would like to vote please click on the link below to vote by 5pm November 10. Please remember members have 1 vote per family.*
Nominee for Vice President - Ed Rieseyer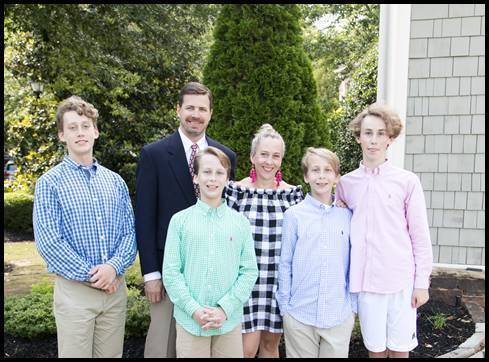 Ed and his wife Trisha have four children; Nicholas (19), Patrick (16), Charlie (13), Jack (13). Ed was born in St. Louis but grew up in Atlanta. He is a homebuilder here in Charlotte. Ed and his family have been members at Windyrush since 2000. He has served on the Board since 2011. He enjoys playing golf when time permits around the various kid's sports schedule. His sons play basketball, football, soccer, and diving.
All of the boys have enjoyed the Windyrush swim and dive team.  Ed has played tennis in the past, prior to all his children's sports.  Getting back to the tennis court is on this coming years agenda for Ed. He and his family certainly enjoy the pool each summer and look forward to the many social activities that the club provides for the entire family.
Nominee for Treasurer - Philip Prince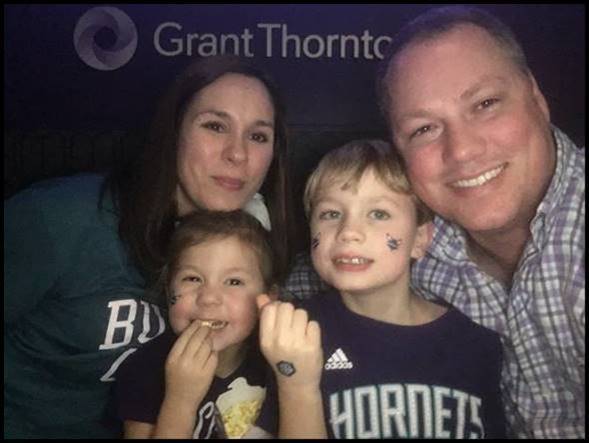 Philip and his wife Susan have two children; Ben (8) and Jillian (4)
Phillip's hometown is Greenville, SC. He has lived in Charlotte since 1995. He has been working in banking for the past 14 years in banking, specifically working with residential builders throughout the southeast. Phillip has been a member for the past 5 years. He has served on the board 1 year as the current Treasurer. He enjoys going to the mountains, beach, playing tennis, poker, watching sports (Appalachian football!), and spending time with his family. The family club interests are attending the Fourth of July parade and Fall Festival.  His son Ben is currently taking tennis lessons with Coach Susie and has also taken them in the past.  Jillian is looking forward to taking lessons in the spring.  Ben has been on the swim team for the past 3 seasons and Jillian just finished her first season with the swim team.  Philip enjoys playing tennis with other guys in the neighborhood on Tuesday evenings. This is a big year for the club, celebrating its 50th year! His goal is to continue working with the board and within a responsible budget to enhance the facility and help create a positive experience for all members.
Nominee for At-Large Pool/Grounds  - Mark Wilson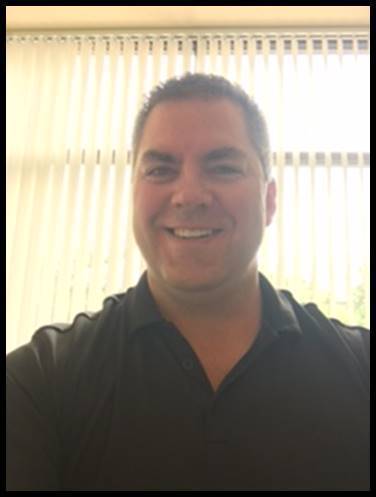 Mark Wilson has been coming to Windyrush since 1977. He has attended birthday parties, swim meets and even teen cotillion in the old clubhouse that burned down.  Mark is the Director of Sales for the southeast division of Stanley Black and Decker/Fastener & Tool Division. He absolutely loves all that Windyrush offers.  He is at the pool nearly every weekend and is almost certain to be out in the pool playing water volleyball. Mark's family lives in the Olde Providence neighborhood just down the street from the club.  When giving tours to prospective members and even greeting our newest members, he encourages, if not challenges families to truly understand the value of Windyrush. You have to take advantage of all that we offer.  In addition to normal pool and tennis activities, we offer so much more for example: holiday events with a DJ and games for the kids, bike parades, adult only socials, kid parties, end of year school celebrations, tennis only socials, beer and wine tastings, Halloween parties, movie nights and even a rock concert!  There is no other club in Charlotte that offers as much as we do said Mark!  On a serious note, Mark has been over pool operations as a Board member for several year. He takes a lot of pride in working with Phyllis Smith our club manager in keeping the pool as clean, safe and maintained as best possible with the budget we have to work with.  This year is a celebration of our 50th Anniversary at Windyrush and I look forward to making it the best ever at THE RUSH!
Nominee for At-Large Pool/Grounds - Cameron McGill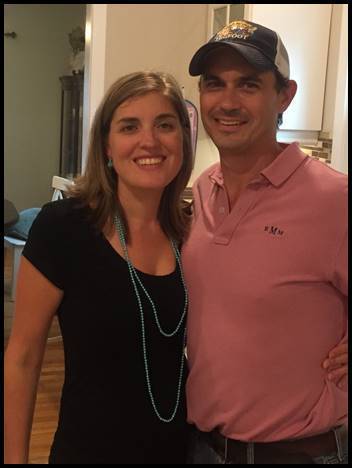 Cameron and her husband Matt have 3 daughters; Cora 5, Eden Myers 3, Livie 1. Cameron is from Charlotte, NC. She is a Realtor/Broker. She and her family have been members for 4 years. hobbies are cooking/baking and spending time with the family anywhere outside. As a family their club interests are swim team, men's tennis nights, and kids tennis camp. Her goals for this coming year would be to see some improvements made to the bathrooms and pool grounds. To make those areas more appealing for better use and maintain the appeal of eating outdoors and enjoying the summer season by the pool. Outside of the club a great goal they have as a family is to get their girls out to participate in fundraising and events that help other people. To expose them to things going on around them so that they can help others.
Nominee for At-Large Socials - Dave McDonald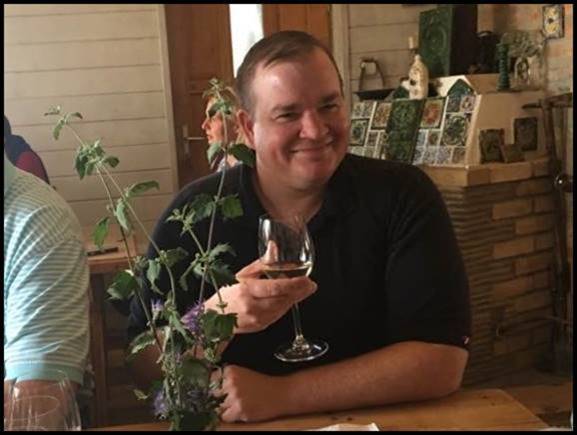 Dave and his wife Kristen have a son named Logan and a daughter Lyla. He is originally from Sanford, NC: the Well Centered Brick Capitol of the World aka Brick City. Dave is a Recruiting Manager and has been a member of Windyrush for 9 years, 2 years as a Board Member planning our socials (along with Board member Chris Hunt). His hobbies include home brewing, fantasy football, and hanging out in the Benridge Social Club. The whole family enjoys the pool and the socials. For this coming year Dave's goals are to see the club become more of a year round club.  We are trying to plan more social events outside of pool season.  Also, he would like to do something big to celebrate the club's 50th!
Nominee for At-Large Ladies Tennis Representative - Mindy Merchant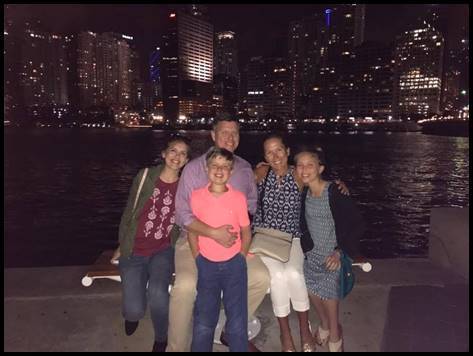 Mindy has been married 18 years to Trent Merchant. They have three children; Maya (age 15), Lindsay (13) and son Bailey (10). She is originally from Chicago, IL. Before moving to Charlotte to become a stay-at-home mom, Mindy had a career as General Manager for Wolff Bros Post, a full service post-production facility and recording studio in Atlanta, where her clientele included television networks such as TBS, TNT, Cartoon Network, TCM, CNN, ESPN, Discovery, TLC and Disney Channel.  Simultaneously, she was also a professional actor for 10 years after earning a BFA in Musical Theatre from Millikin University.
Mindy has been a member of Windyrush since 2009. She has captained many of the club's tennis teams over the past 5 years, and has served as the Ladies Tennis Rep on the Board for the past 2 years. Mindy enjoys spending time with her family, playing tennis, travelling, playing paddleball on the beach, cooking, making miscellaneous crafts in the garage, talking about tennis, and then playing tennis again.  Besides the tennis court, Walt Disney World is her happy place. The Merchants enjoy going to the pool on summer weekends, playing in the tennis leagues, and attending the fun socials that the club has planned throughout the year.
Mindy's goals for Windyrush include continuing to attract new and existing members to the tennis program through fun play events, socials, and consistent opportunities for instruction. She wants to expand team play and tournaments for all ability levels. She also would like to grow our new Tennis Only membership. Mindy has played at a multitude of tennis facilities across Charlotte – few as good as Windyrush – and says we need to promote our story to build our membership so we can keep improving.